Yalta
Very few watch brands can be proud of a model with 50 years of history. Chanel? Rolex? Hermes? Raketa!
In 1967 the Petrodvorets Watch Factory released «Yalta». For 50 years this model has been  popular among the Russian citizens. Designers of «Raketa» Watch Factory refreshed legendary model, and engineers added the unique mechanism Raketa-avtomat.
«Raketa-avtomat» is the first mechanism that has been produced after 30 years. It has been significantly improved by the ex-director of Rolex — Jean Claude Quenet. Raketa-Avtomat already ranks over Swiss brands by some technical specifications.
New model «Yalta»  keeps the principal design of the original model: a peculiar division of the dial into 3 parts, which reminds of the famous 3 leaders summit in Yalta in 1945.
The Petrodvorets Watch Factory «Raketa», Russia's oldest factory, was founded by Peter the Great in 1721. The Factory is producing watches under the brand «Pobeda» (Victory) since the End of World War II. In 1961 the brand «Raketa» was launched in honor of Russian cosmonaut Yuri Gagarin.
The Petrodvorets Watch Factory is one of the rare watch factories in the world that fully manufactures its own movements from A to Z, including hairspring and escapement.
Characteristics
| | |
| --- | --- |
| Movement name: | Ракета Автомат 2615, мануфактурный |
| Number of jewels: | 24 |
| Movement height: | 6.8 мм |
| Frequency/hour: | 18.000 / 2.5Hz(Гц) |
| Function: | Часы, минуты, секунды |
| Crystal: | Органическое |
| Case size: | 40,5 мм |
| Water resistant: | 5 АТМ |
Gallery:
(Русский)
Models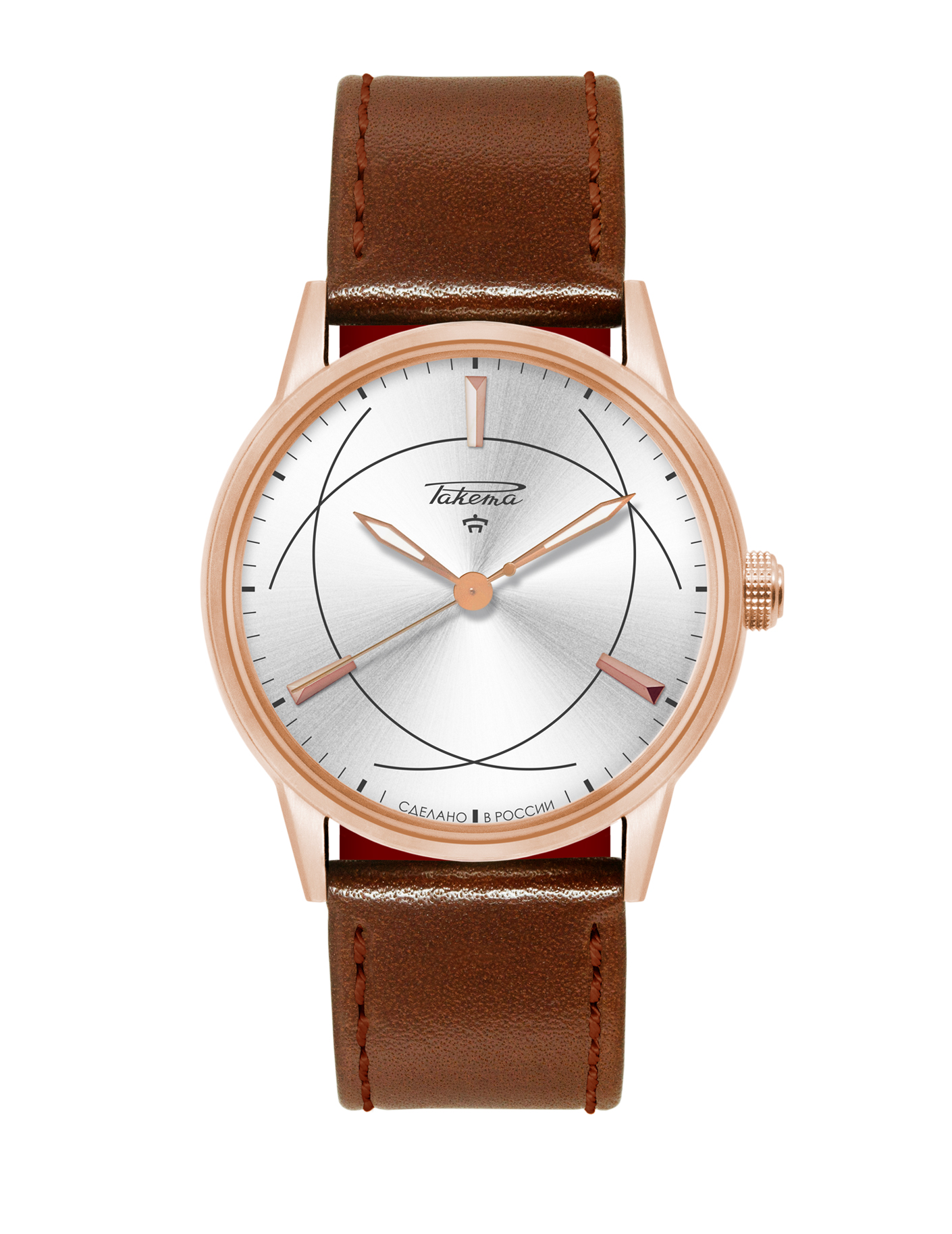 On sale
Yalta A175
Characteristics
| | |
| --- | --- |
| Case: | Нержавеющая сталь с покрытием PVD Rose Gold |
| Strap: | Натуральная кожа |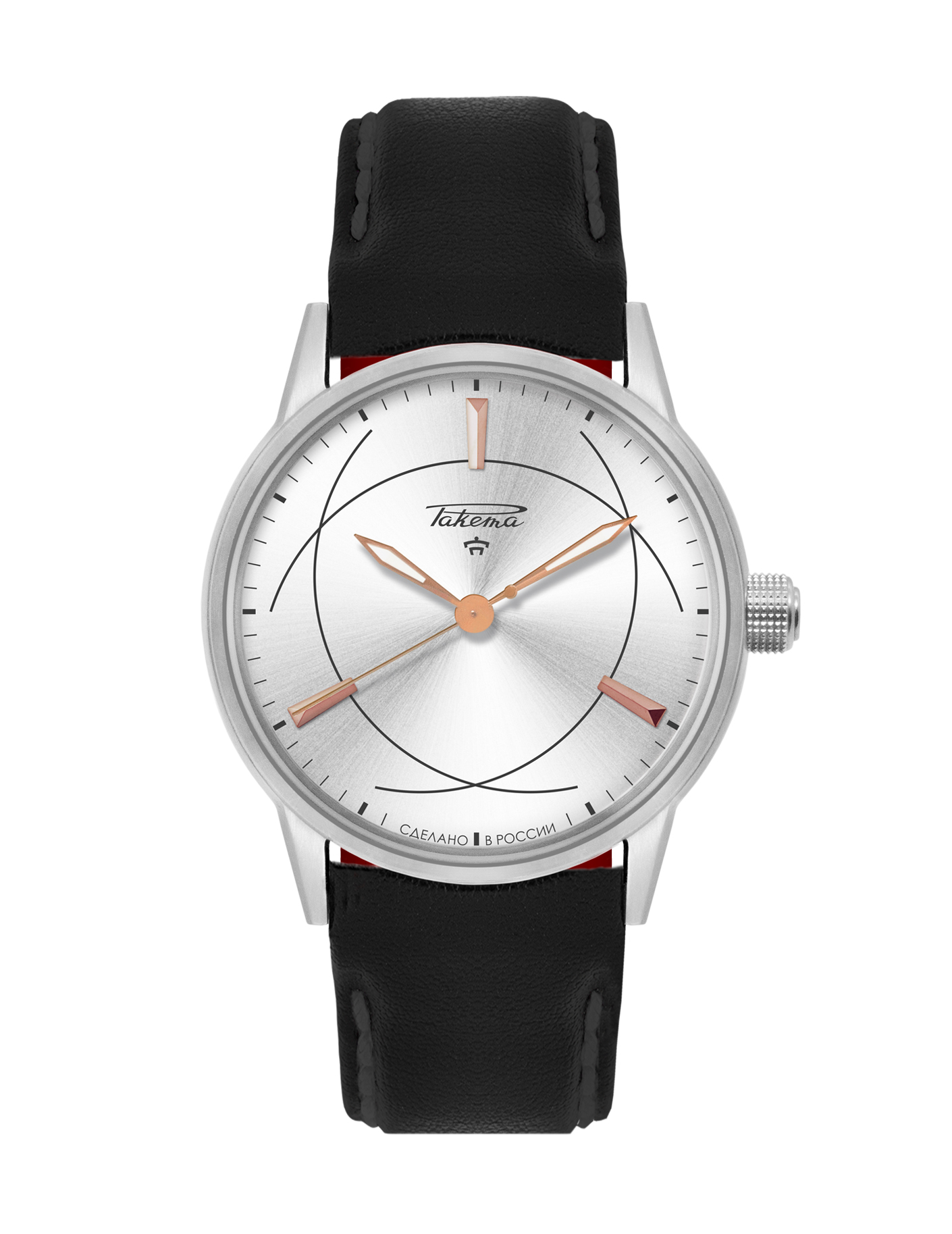 On sale
Yalta A176
Characteristics
| | |
| --- | --- |
| Case: | Нержавеющая сталь |
| Strap: | Натуральная кожа |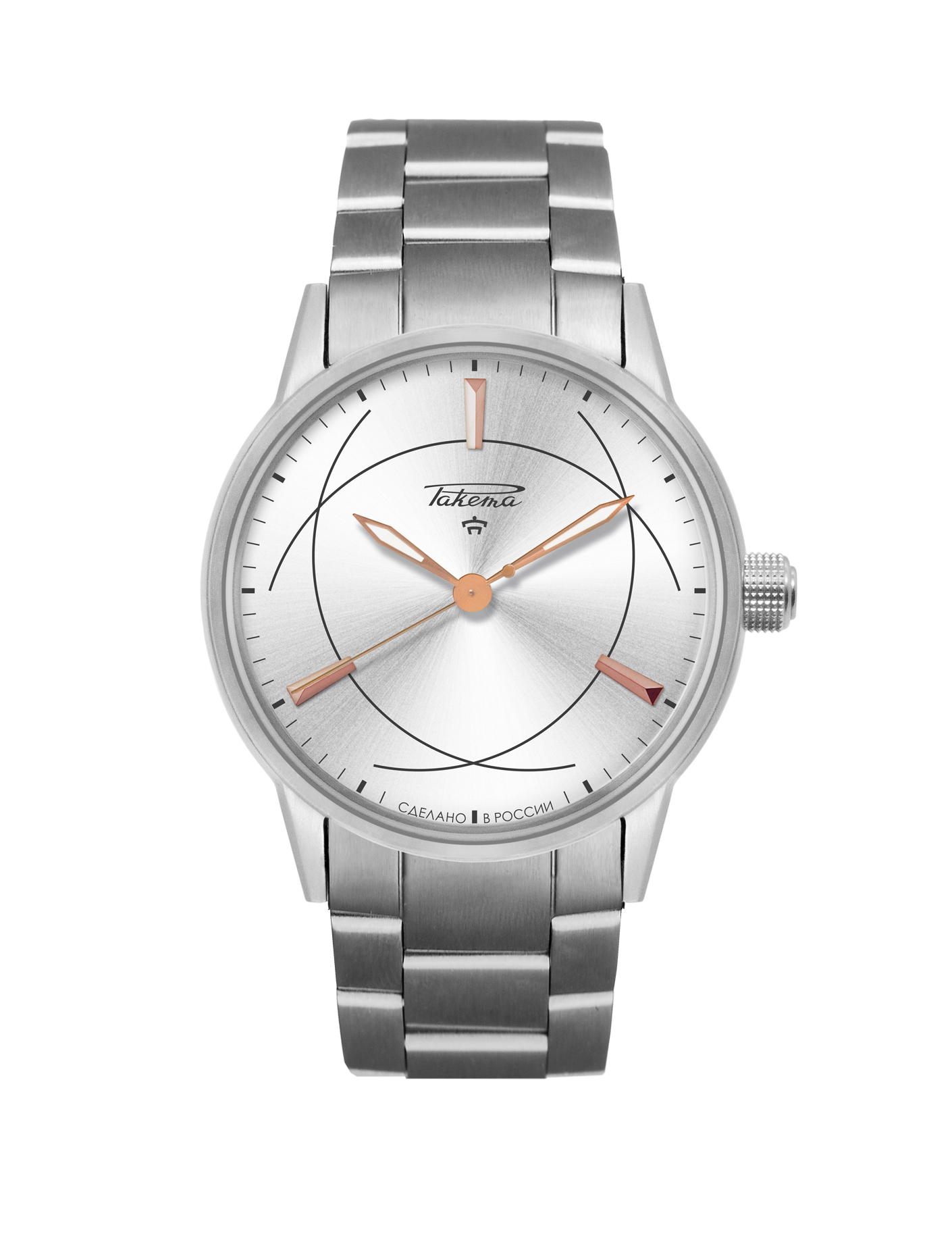 On sale
Yalta А177
Characteristics
| | |
| --- | --- |
| Case: | Нержавеющая сталь |
| Strap: | Стальной браслет из цельных элементов |
Where to buy