The largest clock in the world
The largest mechanical movement in the world has been built by one of the oldest factories in Russia: the Raketa Watch Factory. It dominates the main hall of the famous Detsky Mir toy shop in the centre of Moscow, and has become one of its principal attractions.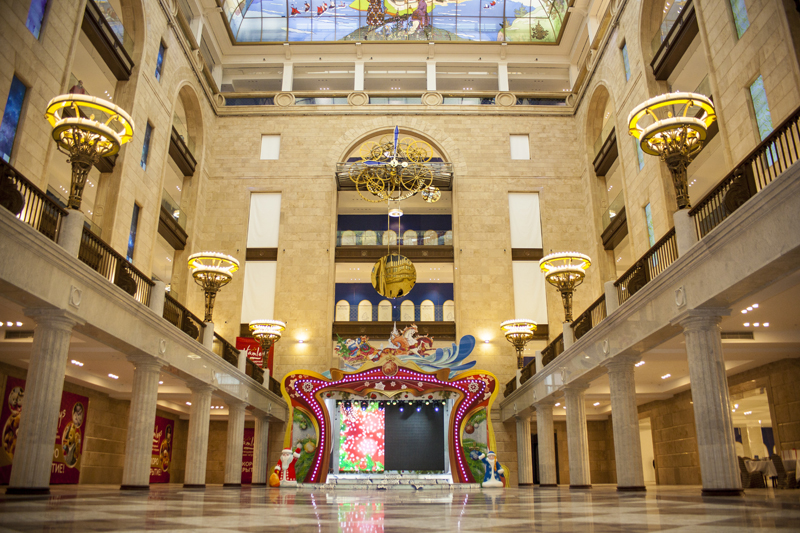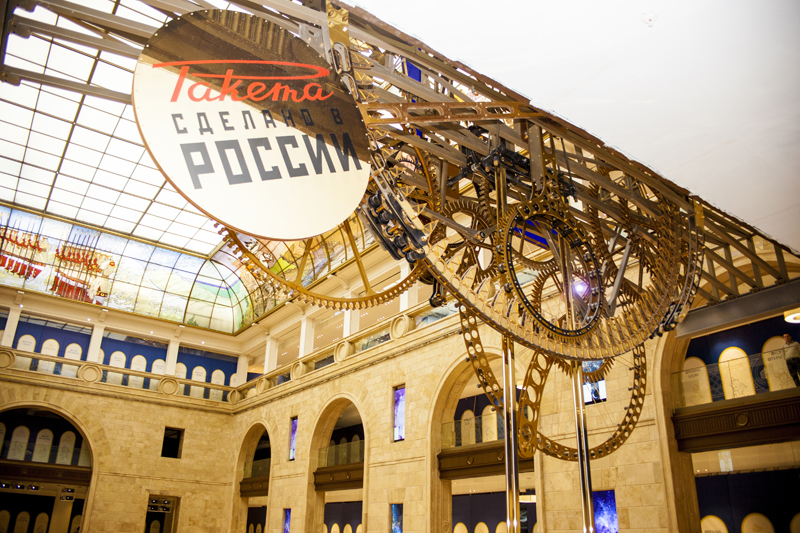 Some clocks such as Big Ben may appear to be larger, but this is only an illusion: Big Ben has an enormous dial, but its actual mechanical movement is smaller. The mechanical movement of the Raketa clock is the largest in the world and is in full view of the public: 13 metres high and 7 metres wide, it weighs 4.5 tons, and has over 5,000 parts in steel, aluminium, titanium and gold-plated metal.
The largest mechanical clock in the world is installed in the Detsky Mir toyshop in the centre of Moscow. It ranks among the top five clocks in the world, along with Big Ben, the Kremlin's carillon, the Prague clock tower, and the Gangzhou clock in China, and is now one of Moscow's tourist attractions.