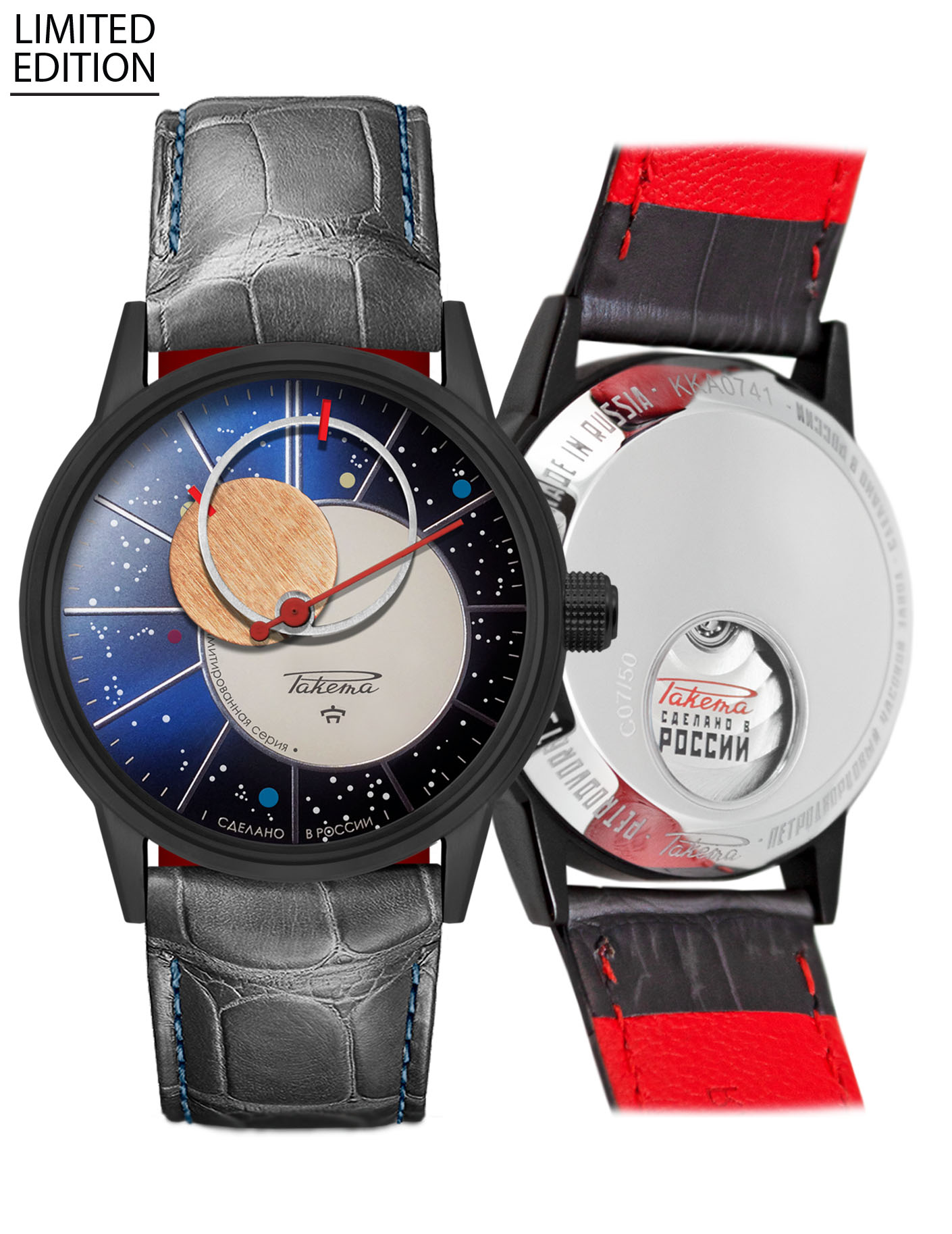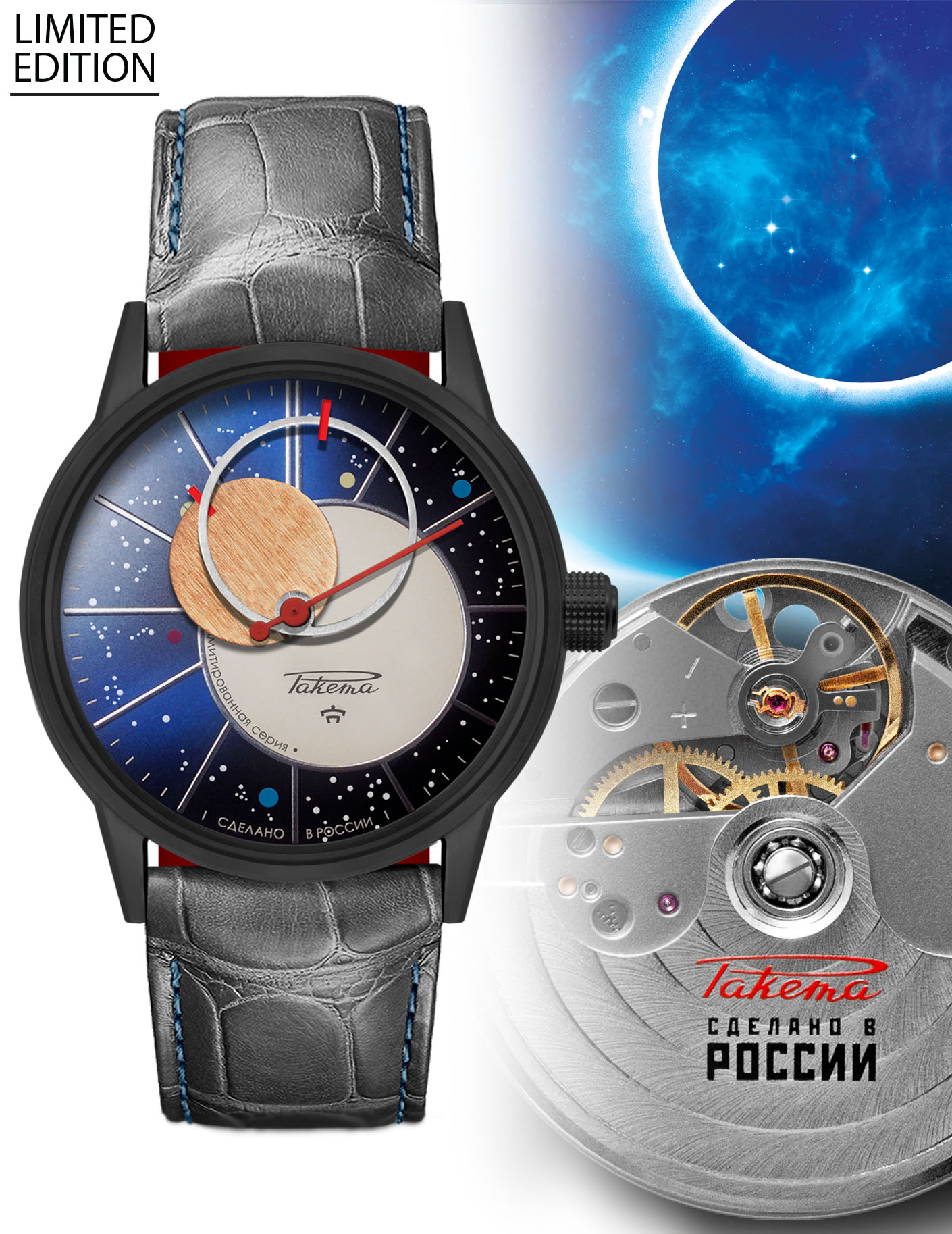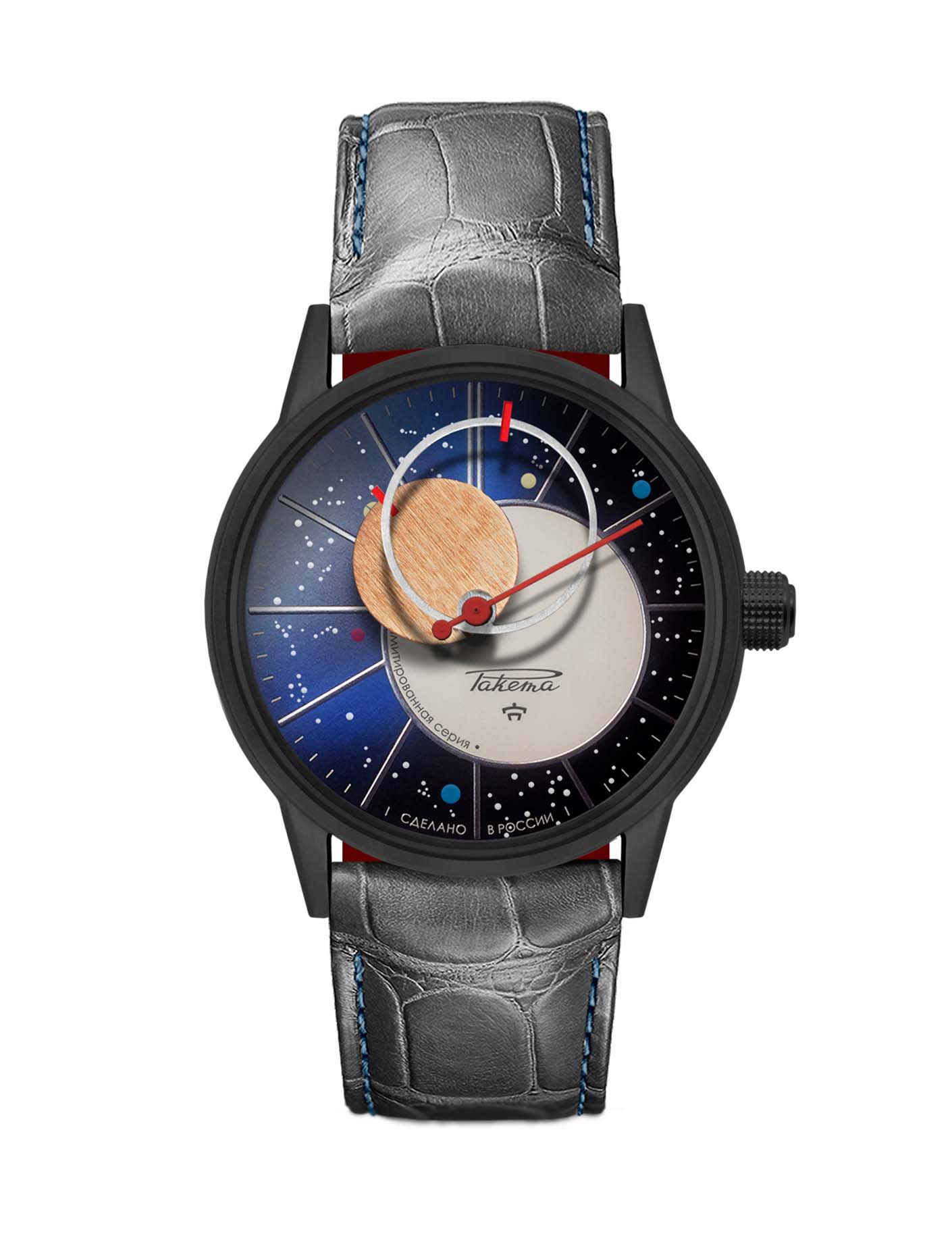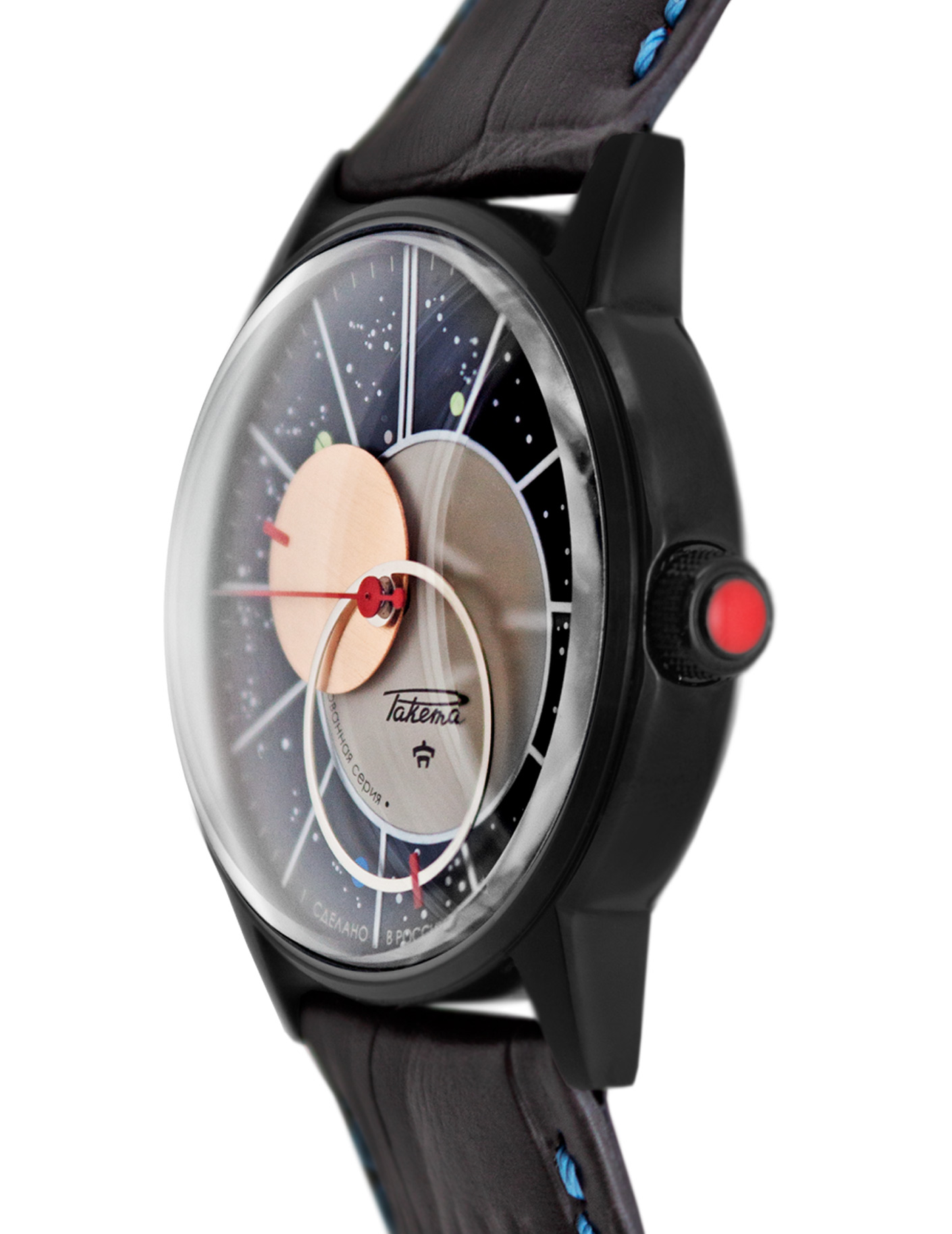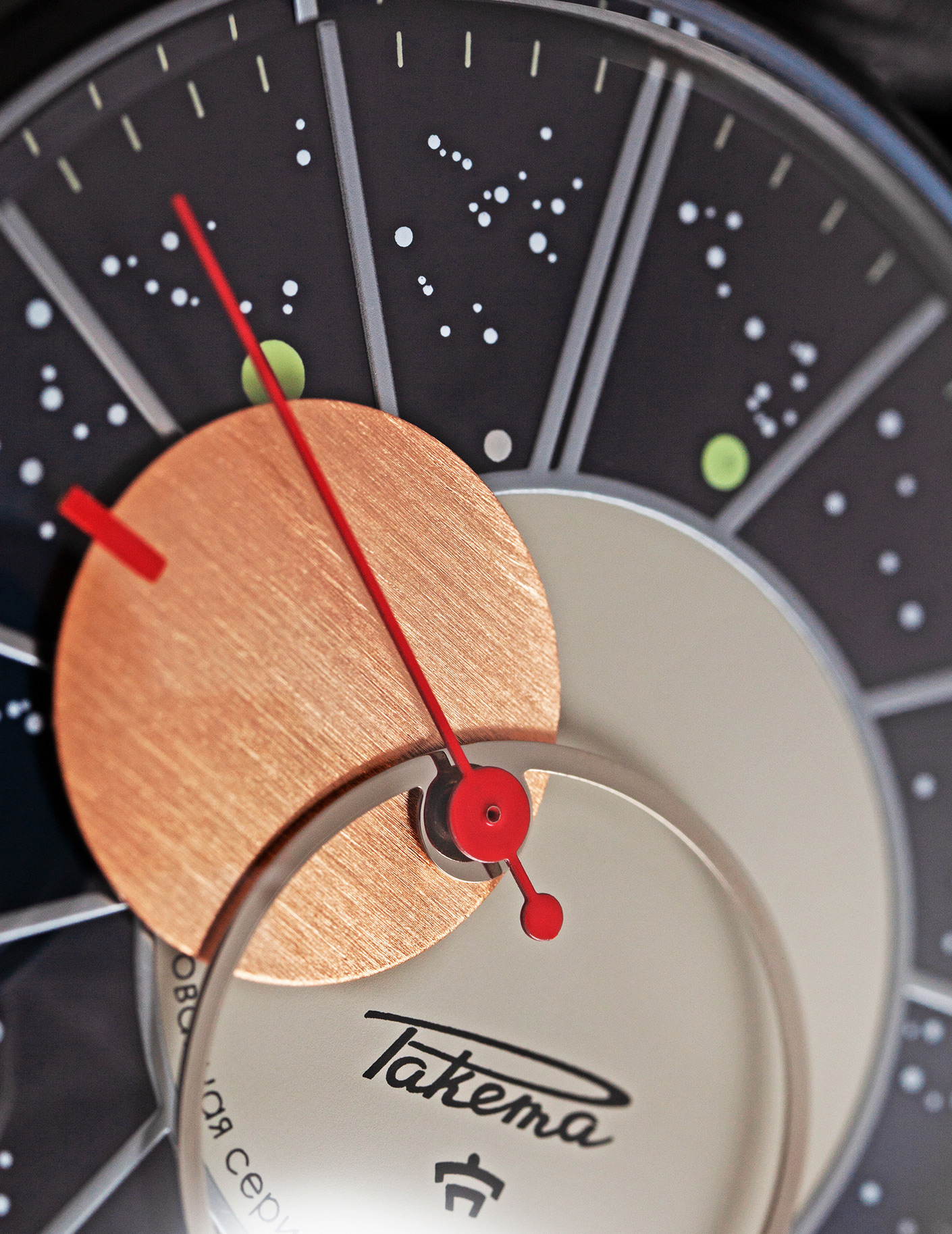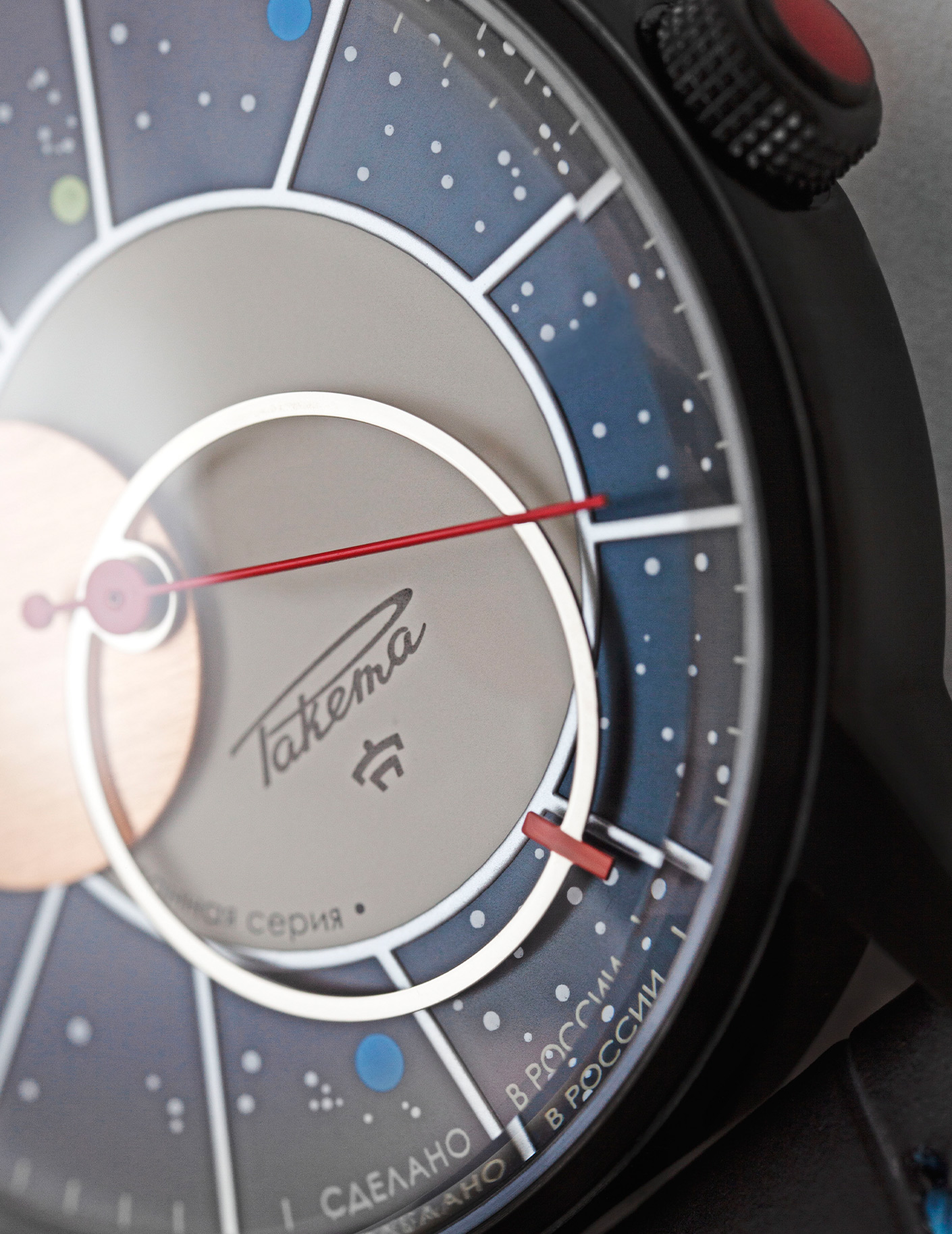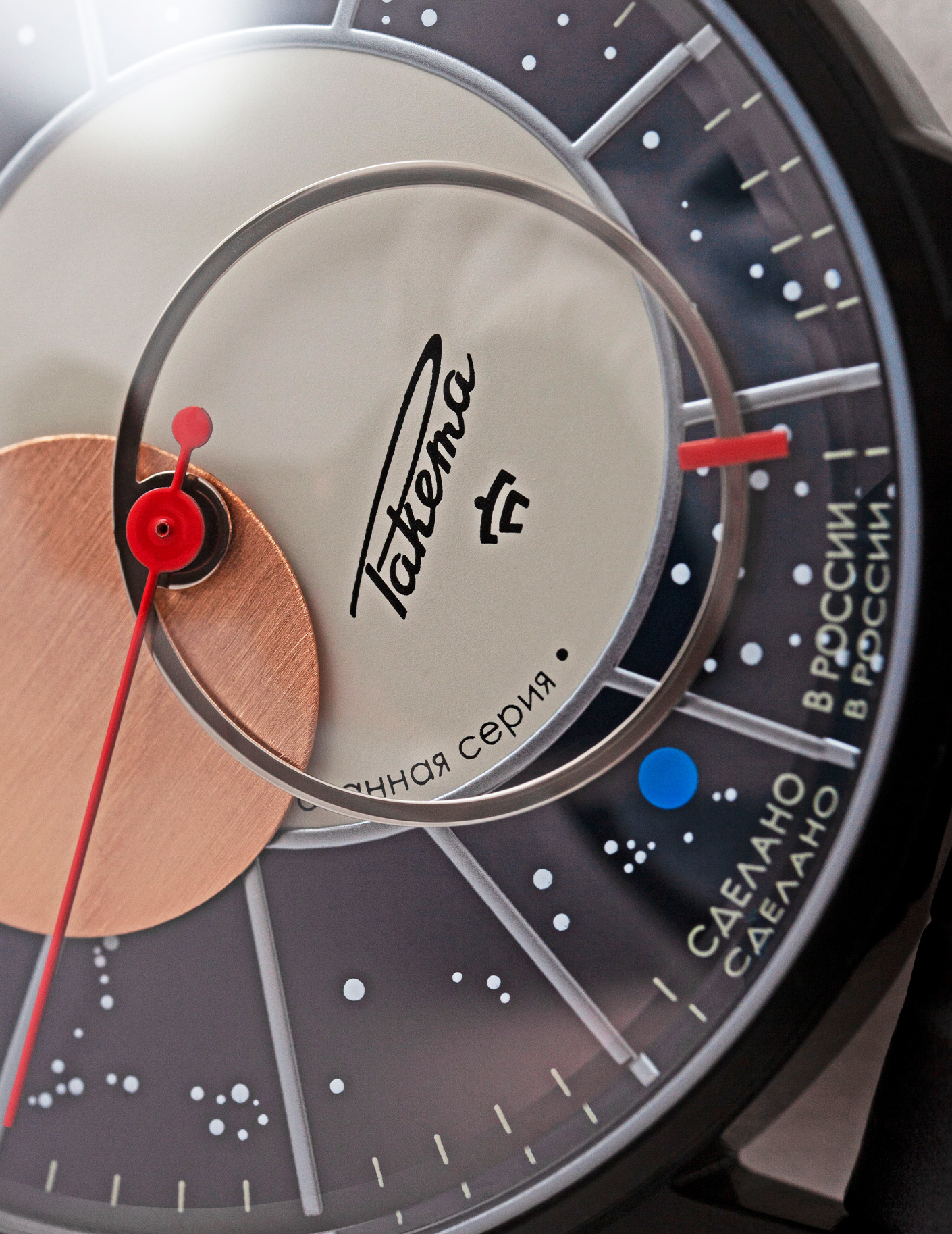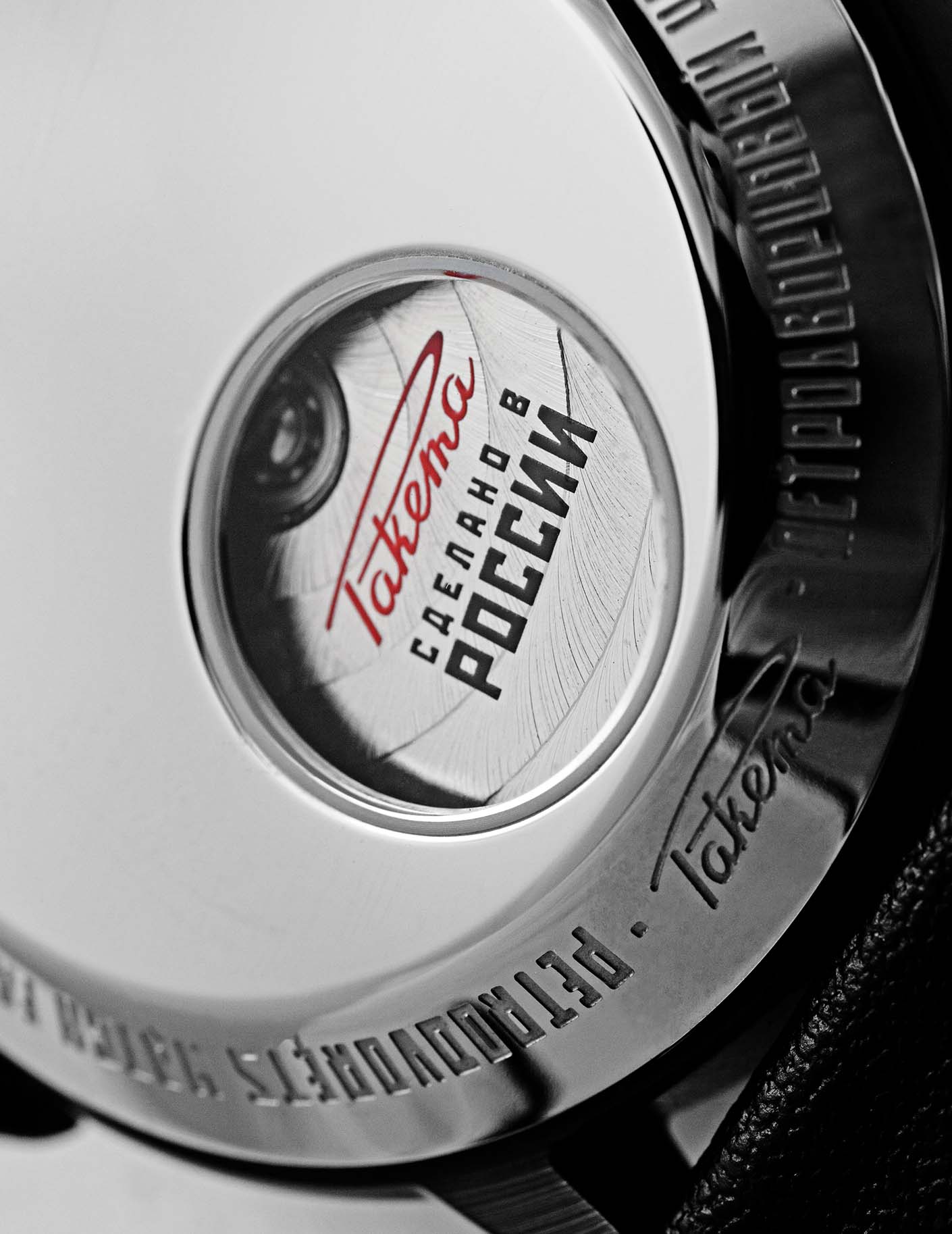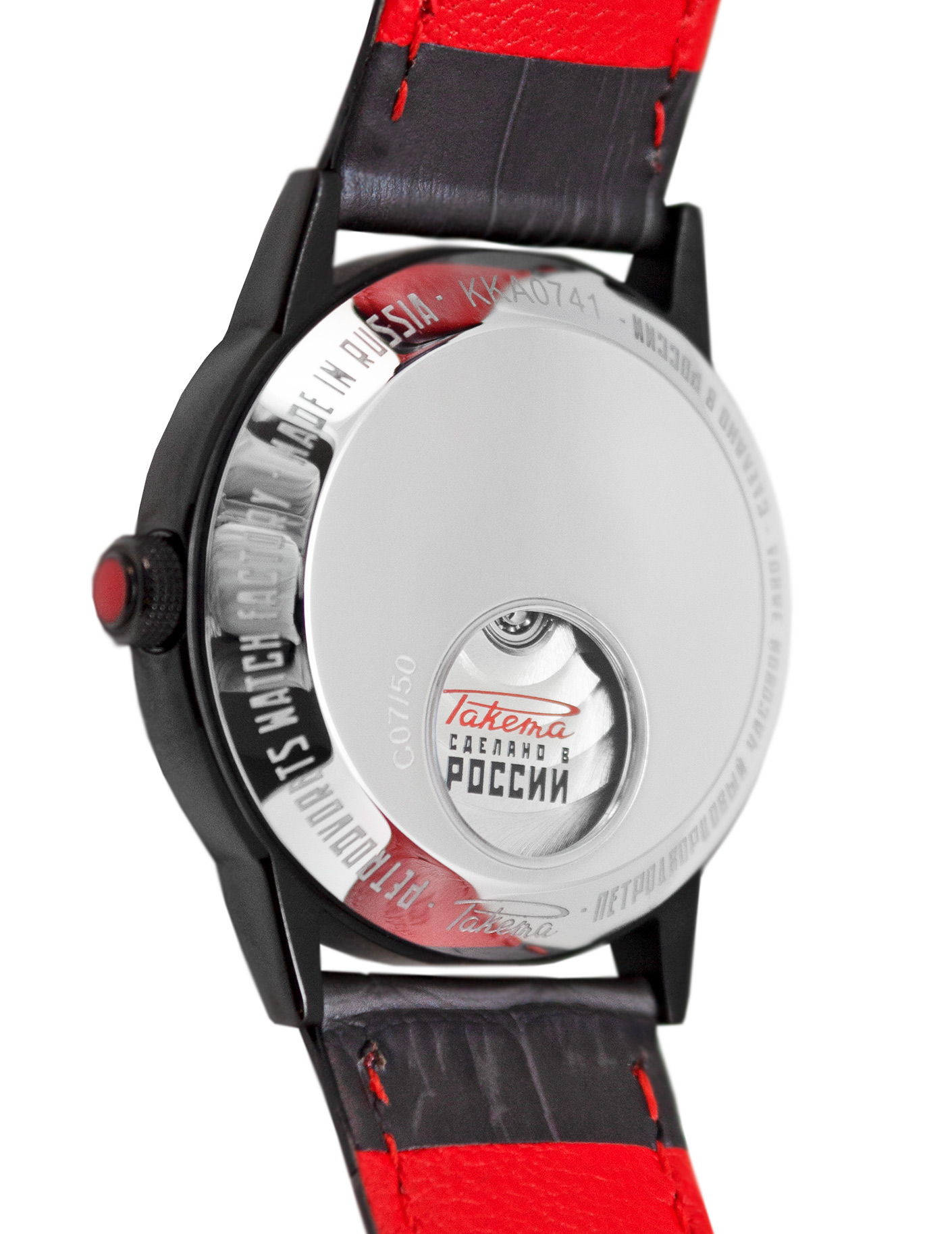 Raketa "Copernic" 0265
Reference:

W-05-16-10-0265
Inspired by the iconic soviet watch Copernic, this watch pays homage to the science of astronomy.
The first Raketa "Copernic" watch was launched in the early 1980s, and it is no coincidence that it bears the name of the famous astronomer. Its design is entirely inspired by Copernic's theory of the universe, which led to a fundamental revolution in the science of the 16th century:  the sun lies at the centre of the system, and the earth and the moon revolve around it (and not the other way round as had been thought up to then). This iconic watch has been revived today under a new form. The designers of the Raketa Watch Factory turned to the famous Russian cosmonaut Alexandre Ivantchenkov who shared his experience of open space travel with them, and helped them perfect its design.
The Russian engineers of the Raketa Watch Factory have fitted this watch with an automatic movement entirely designed and manufactured in Saint Petersburg.
Manufacture
Manufacture
Raketa Watch Factory (Saint-Petersburg)
Movement
Average rate (s/d)
-10+20
Average running time (h)
40
Frequency/hour
18.000 / 2.5Hz
Bi-directional automatic winding
yes
Stopper of self-winding unit activated during manual winding
Yes
Decoration
Hand-made Neva waves (rotor)
Case
Strap
Personalize your watch with engraved back case. Price: 4000 RUB
Choose your font and and fill out the form below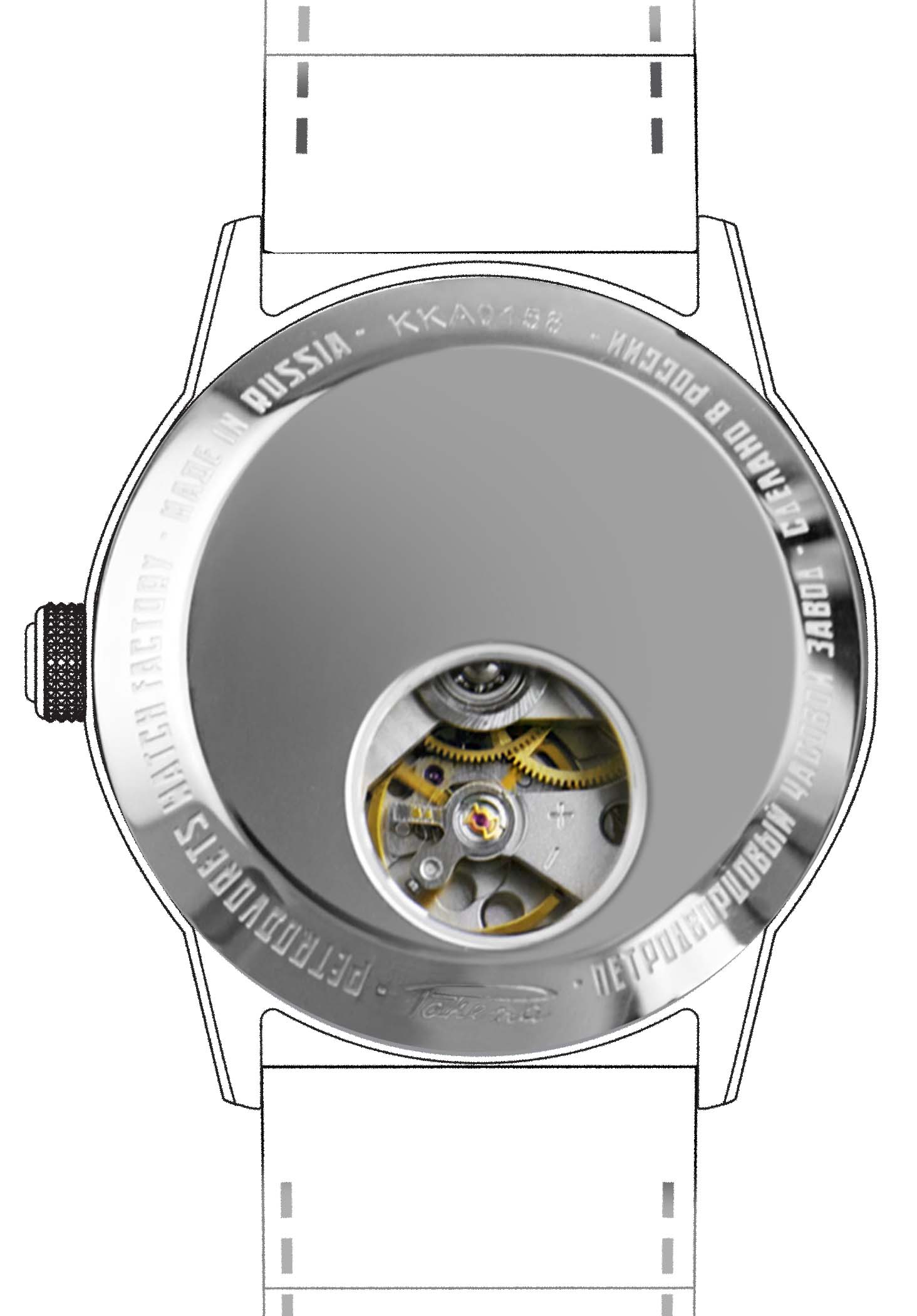 Items from the same collection