Sukhoi
Raketa "Sukhoi" for pilots of Su-25 attack aircraft developed in collaboration with Sukhoi company — the biggest Russian aircraft manufacturer.
Vladimir Petrovich Babak is Soviet and Russian aircraft designer and also the head of the research and production of Sukhoi company. It was him which acted as a designer and developer of the new model.
Raketa "Sukhoi"  with an improved mechanism, supplemented with calendar function. "Raketa" watch factory engineers managed to save the drawings of the mechanism with the "date function" and in collaboration with Sukhoi company team they have upgraded this mechanism. The date on the dial of this Russian watch watch is placed in a quite unusual place, it is just below the number "0". The case is equipped with a rotating titanic bezel and a sapphire glass.
Characteristics
| | |
| --- | --- |
| Movement name: | Ракета Автомат 2616, мануфактурный |
| Number of jewels: | 27 |
| Movement height: | 7 мм |
| Frequency/hour: | 18.000 / 2.5Hz(Гц) |
| Function: | Календарное устройство числа месяца мгновенного действия, часы, минуты, секунды |
| Crystal: | Сапфировое |
| Case size: | 43 мм |
| Water resistant: | 20 АТМ |
Gallery:
Models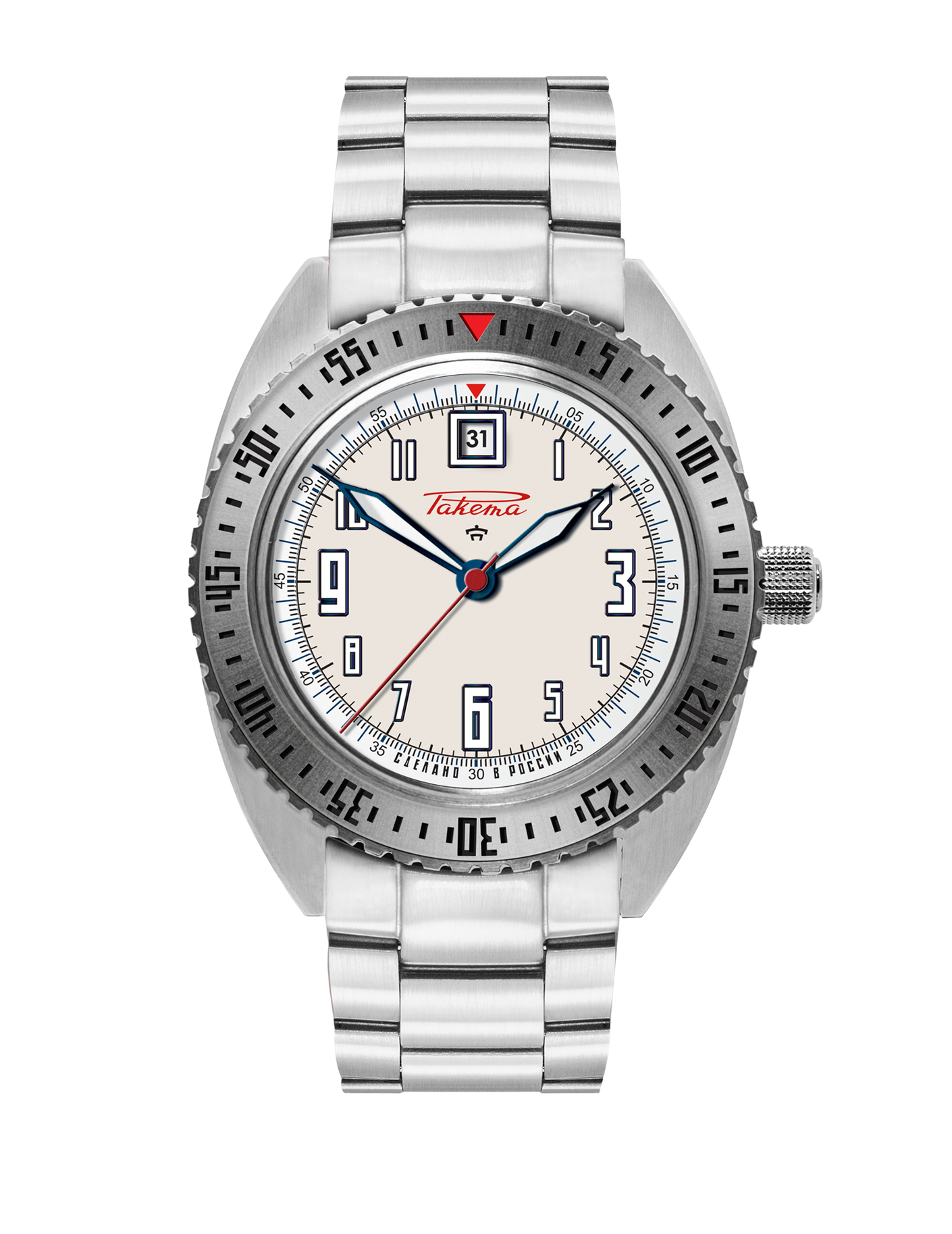 On sale
Sukhoi 0199
Characteristics
| | |
| --- | --- |
| Strap: | Стальной браслет из цельных элементов |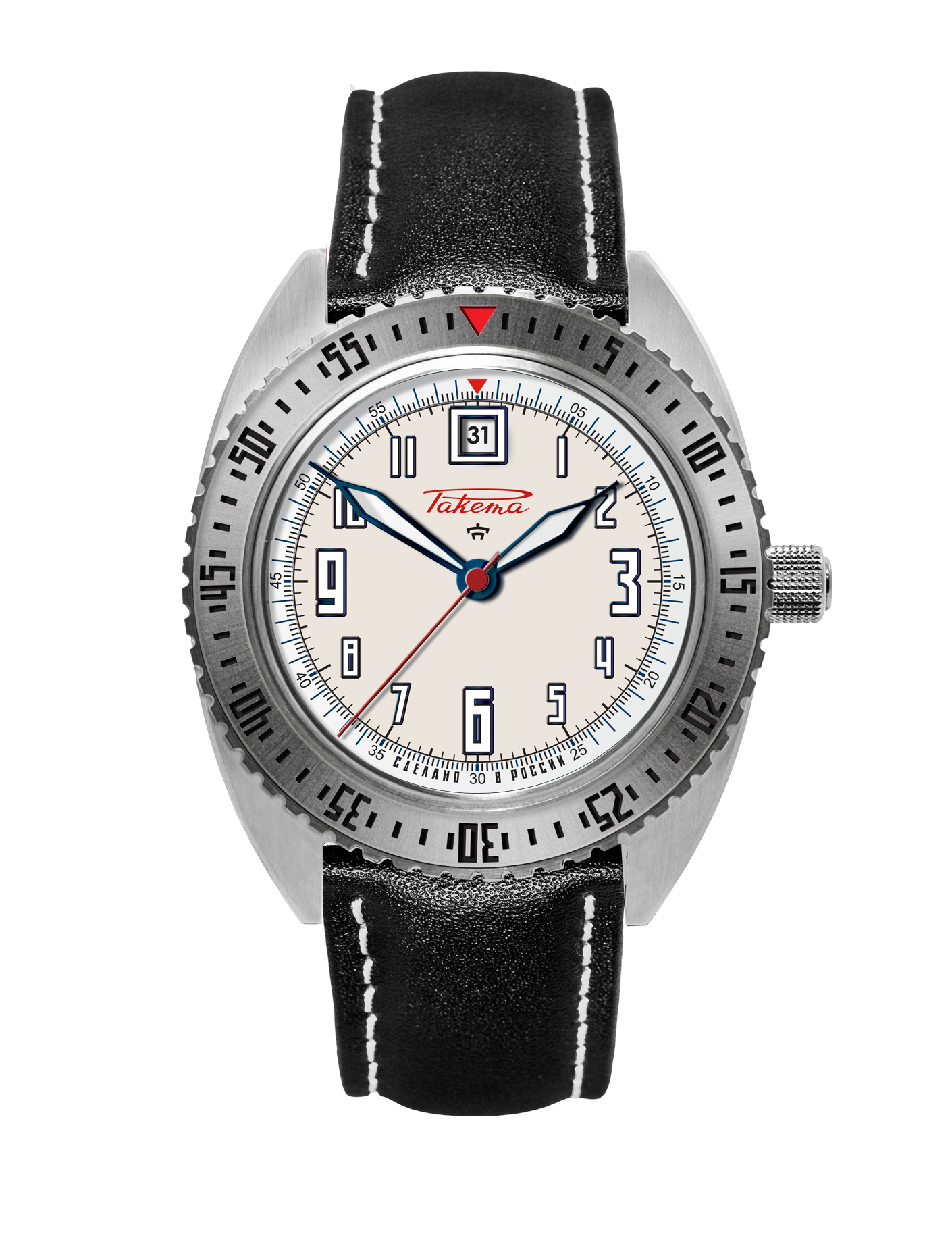 On sale
Sukhoi 0198
Characteristics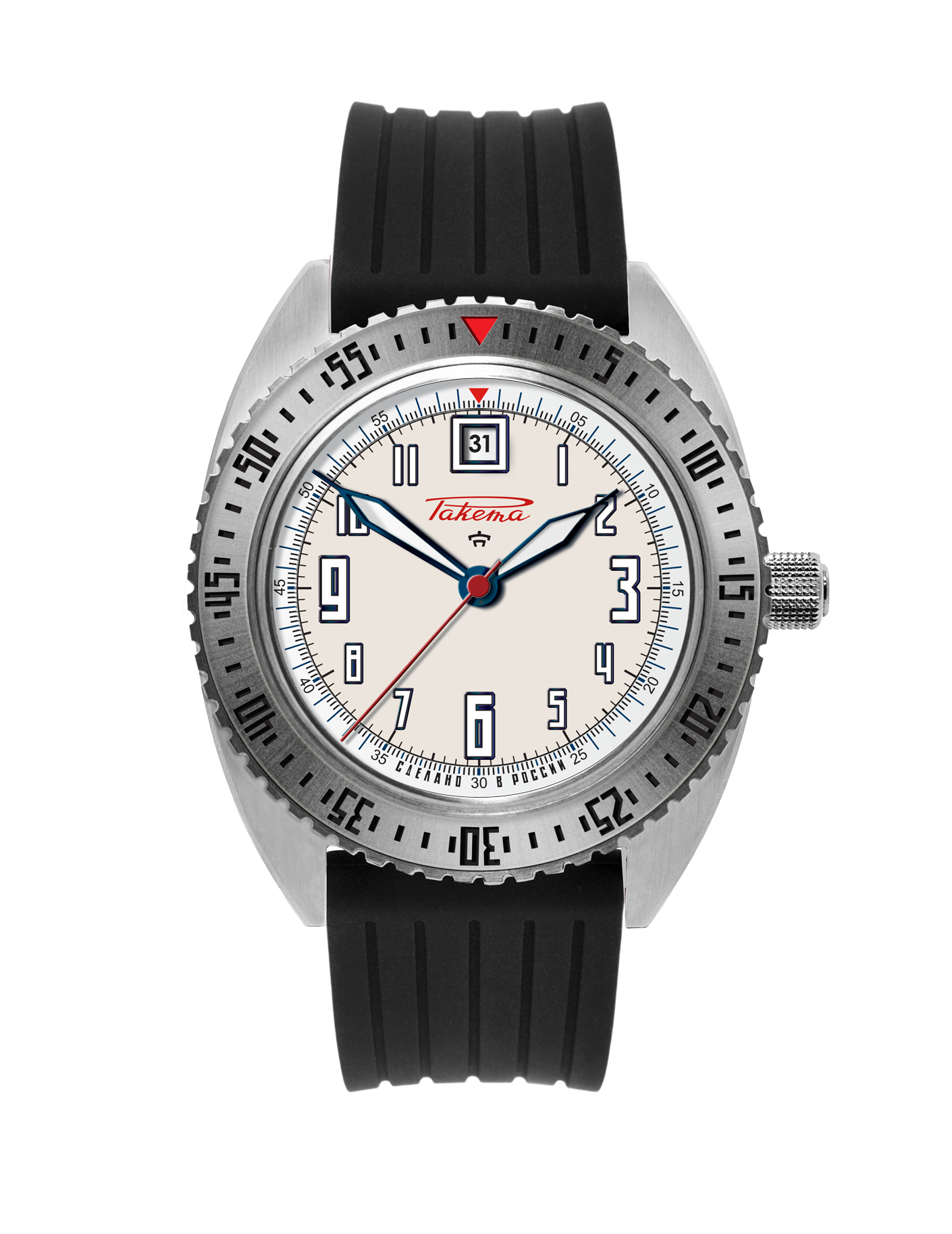 On sale
Sukhoi 0197
Characteristics
Where to buy