Polar
The Polar model was designed for Soviet polar explorers.
Following a 1969 Soviet State order, a Raketa 2623 N movement and its 24-hour dial were made for those who were braving long polar nights and extremely low temperatures.
The Polar watch was exclusively distributed on special order and was therefore not available to the public. By the mid-70's, watches for submariners and cosmonauts were created on the basis of this particular model.
The Polar watch only became available to the public after the perestroika. This newly redesigned watch features a sapphire glass and a genuine leather strap.
Characteristics
| | |
| --- | --- |
| Movement name: | Ракета Автомат 2624, мануфактурный |
| Number of jewels: | 24 |
| Movement height: | 6.8 мм |
| Frequency/hour: | 18.000 / 2.5Hz(Гц) |
| Function: | 24 часы, часы, минуты, секунды |
| Crystal: | Сапфировое |
| Case size: | 44 мм |
| Water resistant: | 20 АТМ |
Models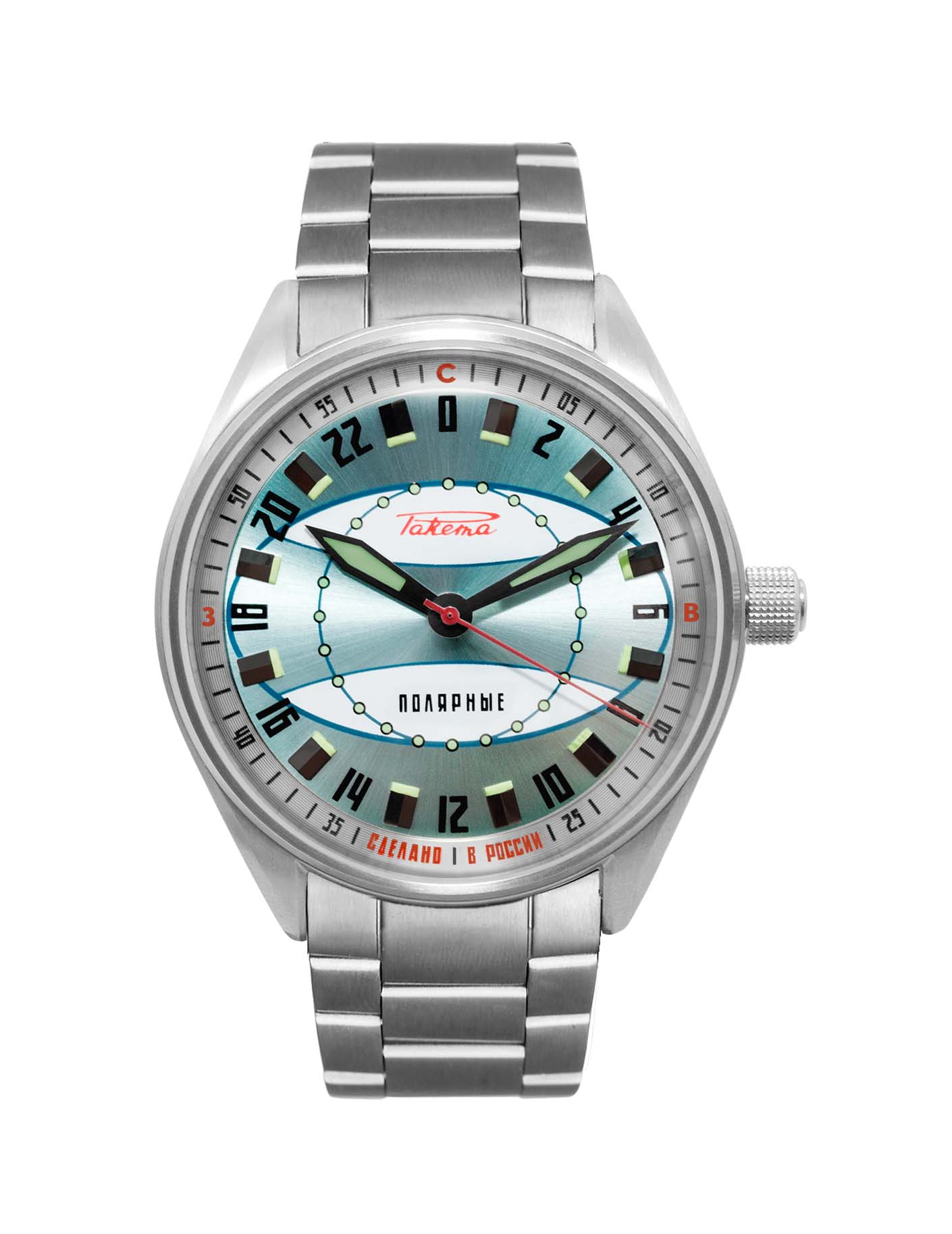 On sale
Polar 0193
Characteristics
| | |
| --- | --- |
| Strap: | Стальной браслет из цельных элементов |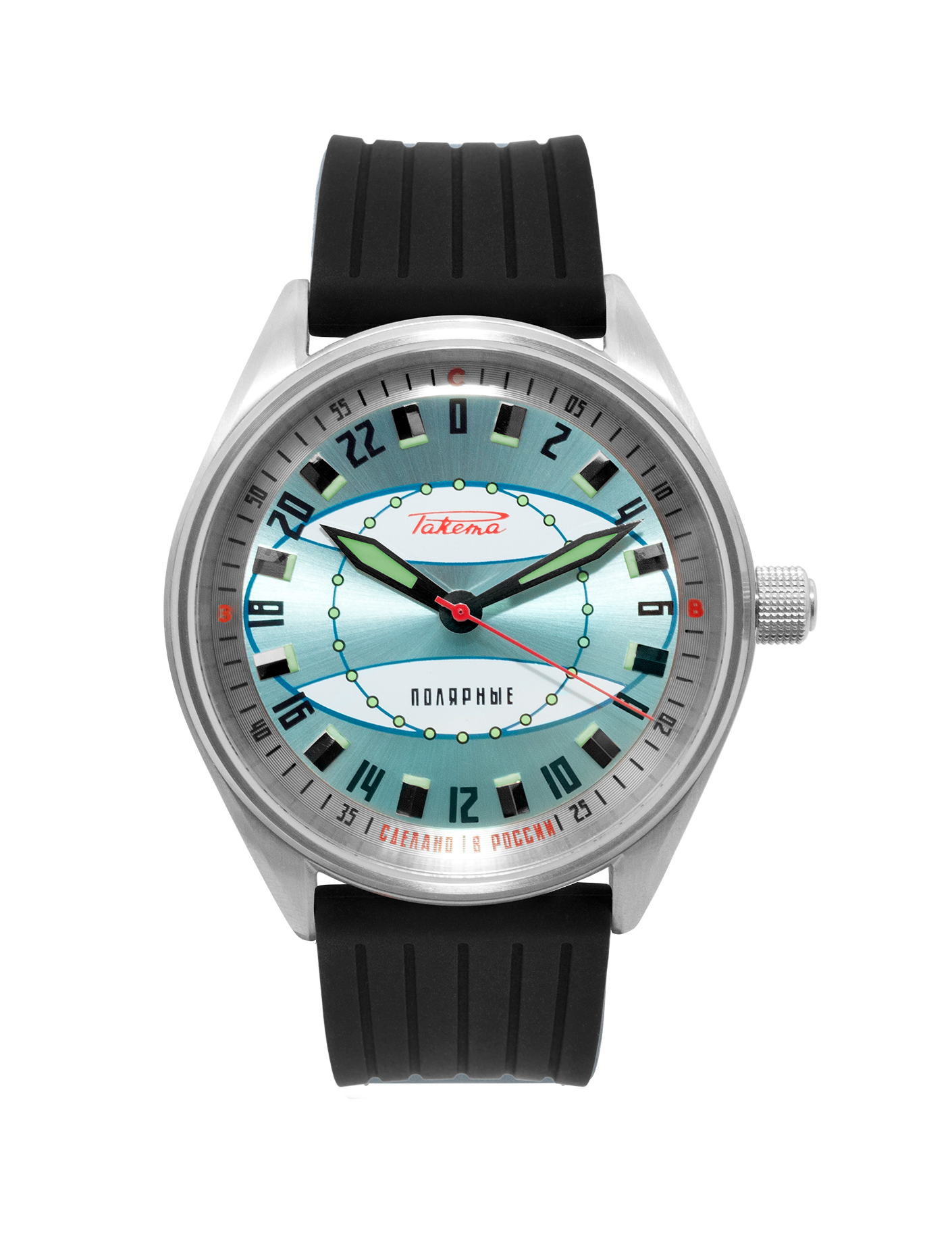 On sale
Polar N149
Characteristics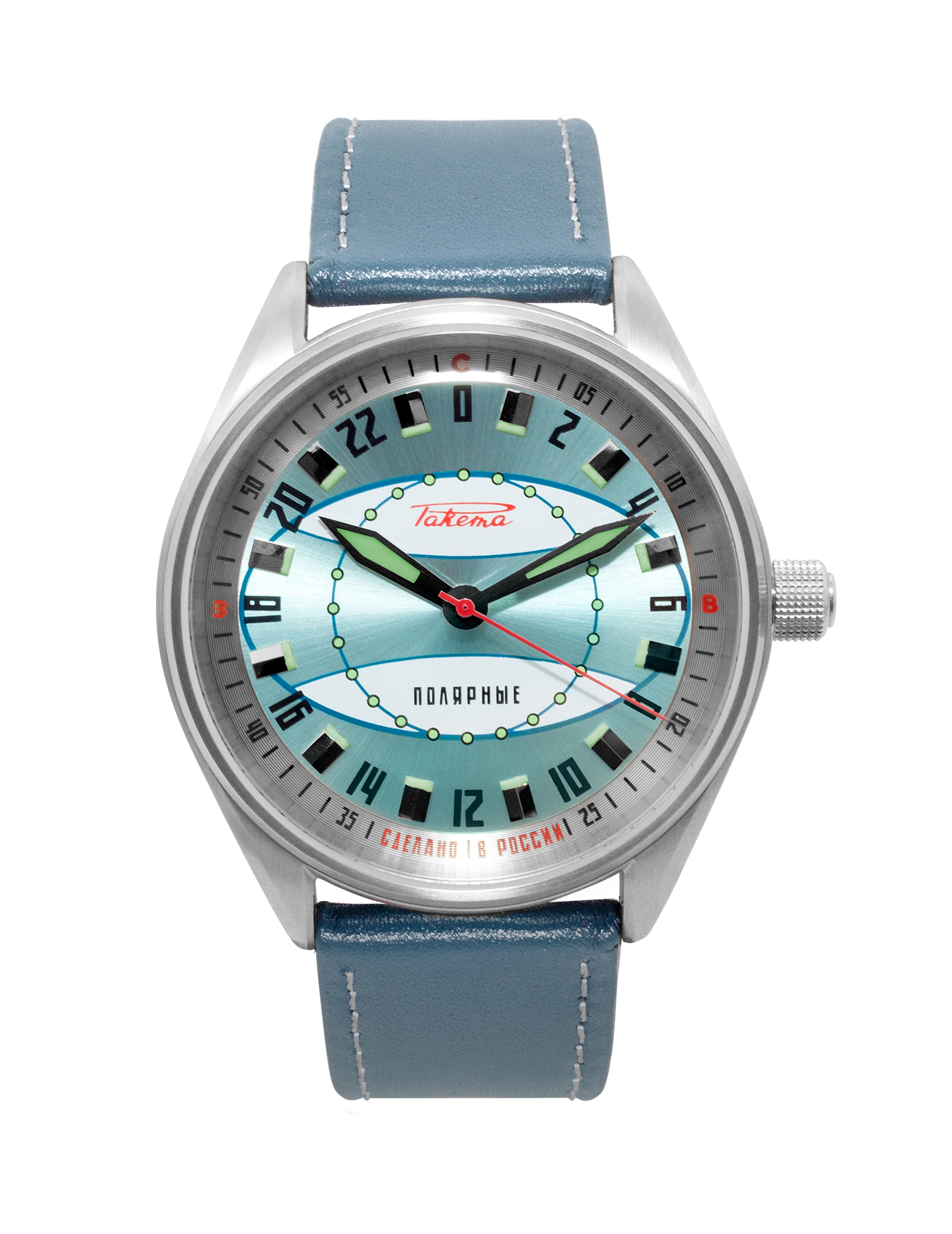 On sale
Polar N124
Characteristics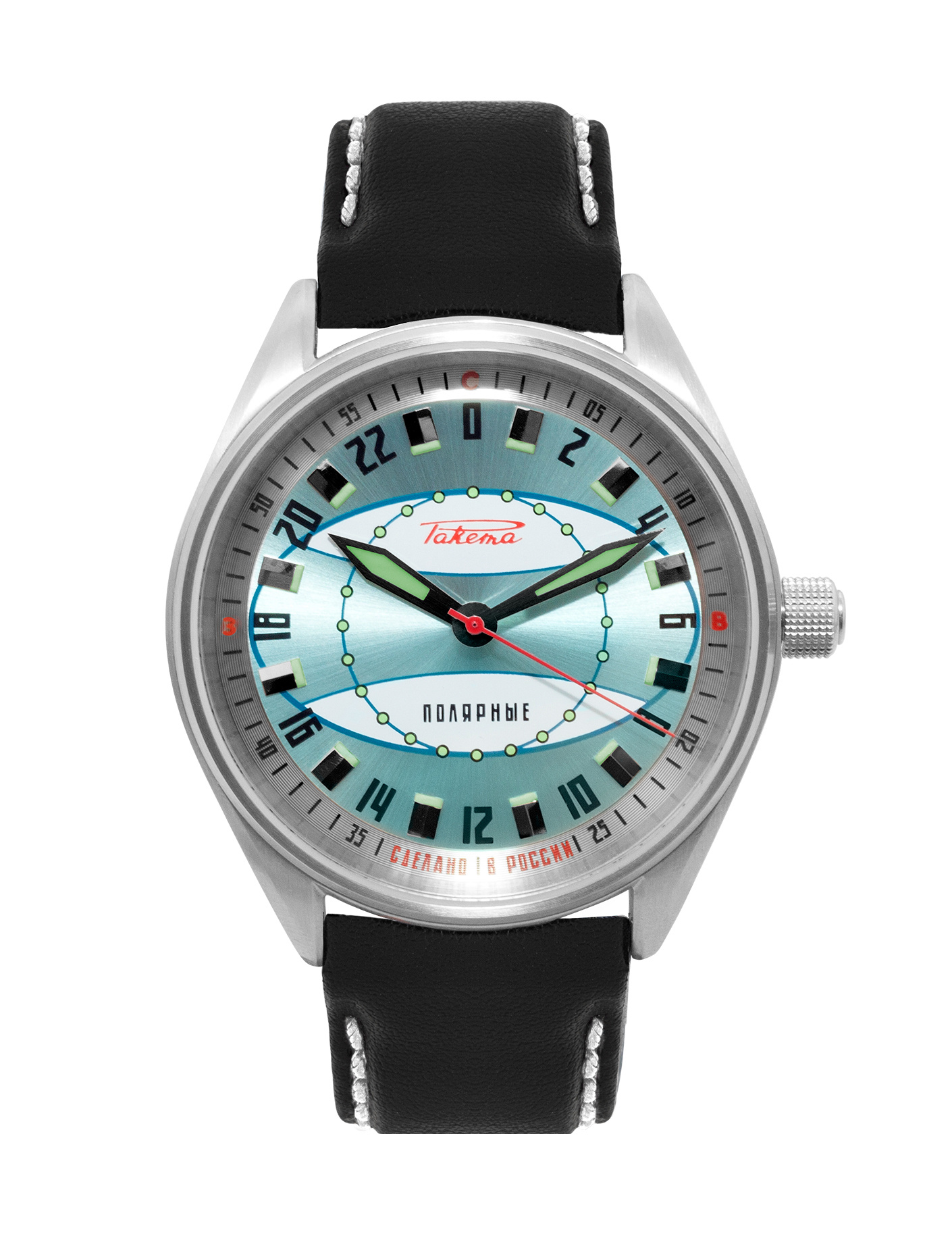 On sale
Polar N148
Characteristics
Where to buy