Baikonur
Sergei Krikalev is a Russian astronaut. He is the world record holder for the total time, spent in space (803 days total) and twice hero of Russia. He joined the team of the watch factory "Raketa" for creating a special model for astronauts.
The history of the brand "Raketa" is inextricably linked with the cosmos since 1961. The flight of Yuri Gagarin became the greatest step in the history of the mankind. Since then, there have been many discoveries, but Russian cosmonautics is still ahead. Sergei Krikalev is the most famous cosmonaut of the modern age, he is respected and well-known all over the world. Sergey has never accepted to cooperate with brands before, since he believes that his success was due to the work of hundreds of people who prepared his flights to space.
Though, watch factory "Raketa" was an exception for him, as it really needed support.Sergei Krikalev decided to support the Russian historical factory and took part in the development of the best watches for Russian cosmonauts. This watch contains everything what is necessary for a successful flight into space: 24 hours dial, self-winding system with independent manual winding, solar compass, titanium bezel. Raketa "Baikonur" model opens a new line of so called "cosmic watches". This new model will be available not only for real cosmonauts, but also for those who dreamed of becoming a cosmonaut one day.
Characteristics
| | |
| --- | --- |
| Movement name: | Ракета Автомат 2624A, мануфактурный |
| Number of jewels: | 24 |
| Movement height: | 6.8 мм |
| Frequency/hour: | 18.000 / 2.5Hz(Гц) |
| Function: | 24 часы, часы, минуты, секунды |
| Crystal: | Сапфировое |
| Case size: | 43 мм |
| Water resistant: | 5 АТМ |
Gallery:
Models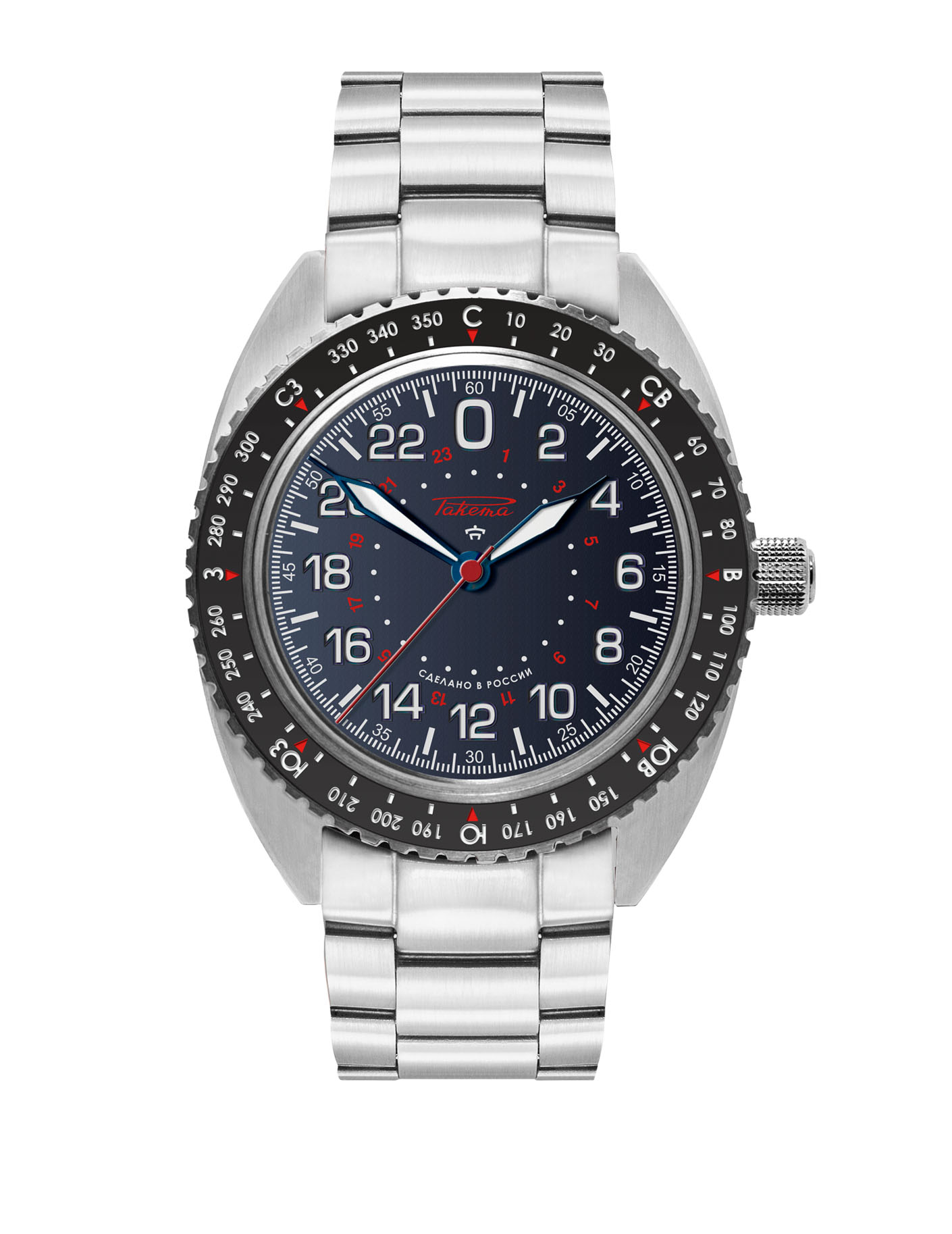 On sale
Baikonur 0196
Characteristics
| | |
| --- | --- |
| Strap: | Стальной браслет из цельных элементов |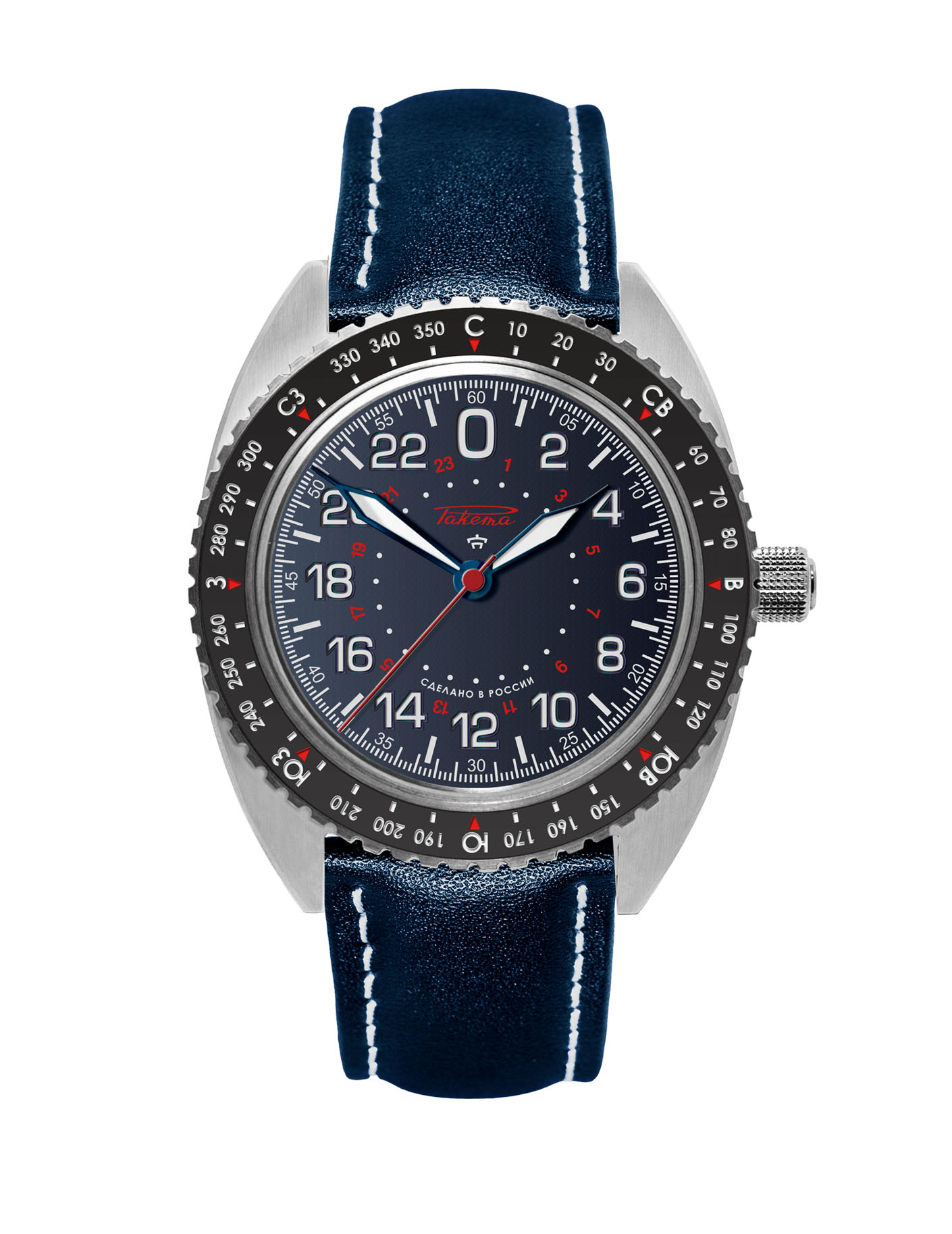 On sale
Baikonur 0195
Characteristics
On sale
Baikonur 0194
Characteristics
Where to buy