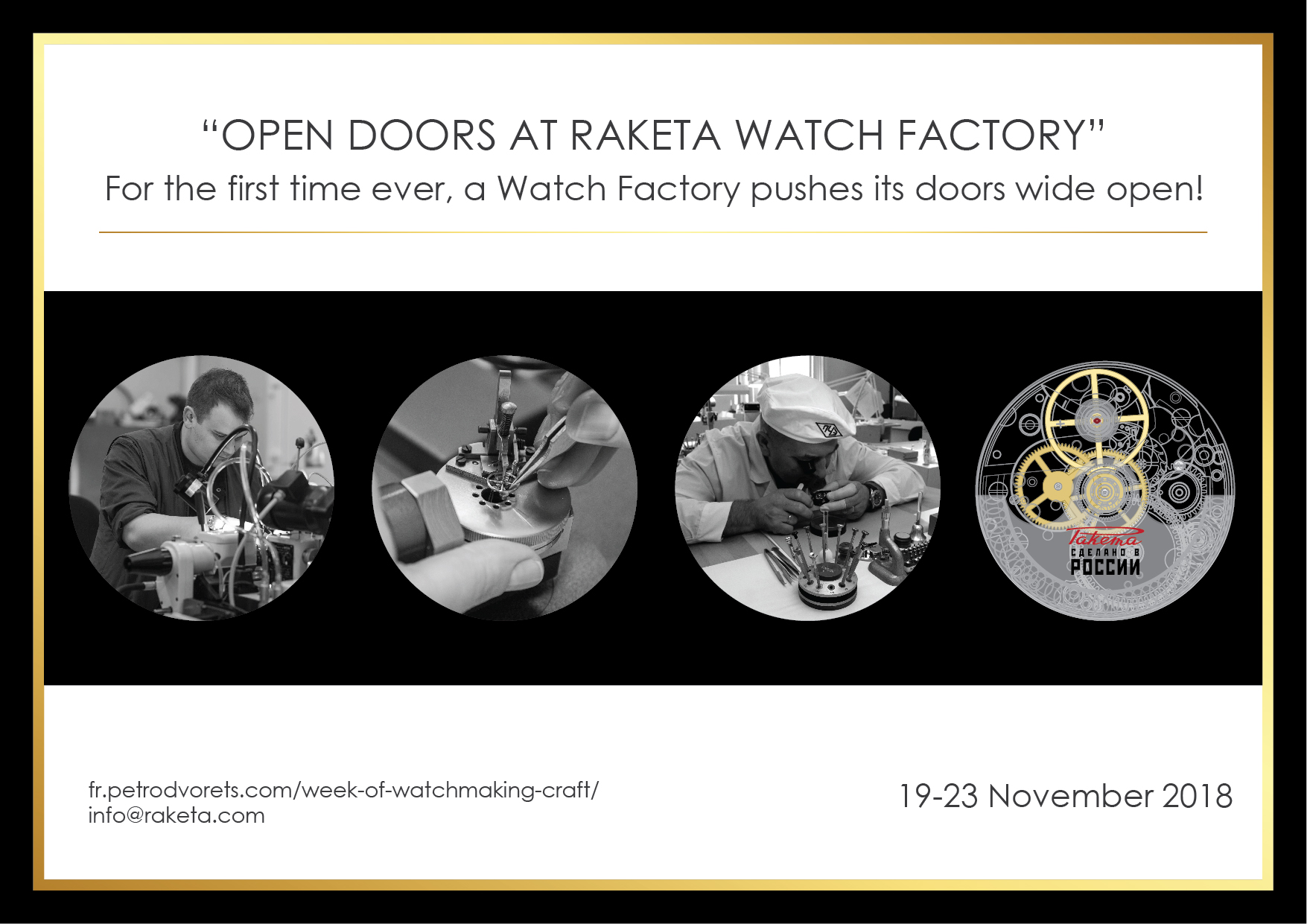 The Raketa Watch Factory, based in Saint Petersburg, will once again organise a week « Open doors » from 19-23 November 2018 and for the first time extends its invitation to professionals of the watch industry outside Russia.
The aim of this event is to allow people from the worldwide watch industry to discover in detail the fascinating world of producing components of mechanical movements and to see operations that have hardly ever been shown to them before (due to the secrecy that continues to govern the watch industry), such as the production of the very heart of a mechanical watch: the hairspring.
The Raketa Watch Factory is one the very few manufactures in the world that fully produces its own mechanical movement. It produces the automatic watches « Raketa », brand founded in 1961 in honour of the first flight into space by a man – Yuri Gagarin. The factory is located in one of the most beautiful cities in the world – Saint Petersburg – right next to the Emperors' Peterhof summer palace.
The week « Open doors » is exclusively dedicated to actors of the watch industry, whether they be producers, designers, journalists, distributors, suppliers, bloggers, etc. in order to be able to grant them enough quality time.  
Visitors will have access to all the departments of the Factory and will get answers to all the questions that they will want to ask concerning the methods of producing components of mechanical movements. Workshops and conferences will be organised during the week.
For further information, you can contact us at
info@raketa.com
or consult the website of our Factory. In order to better organise your visit, it is necessary to register on a prior basis.